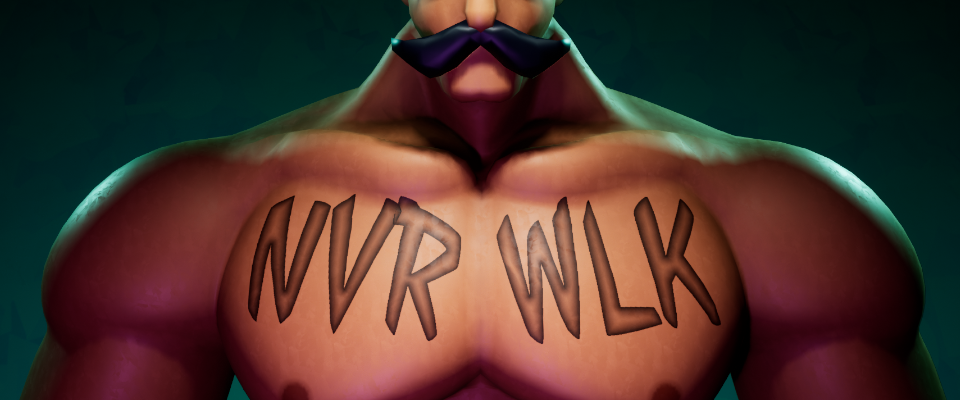 NVRWLK
A downloadable game for Windows
Are you ready to swing?
Swing on the ropes and see how far can you go.
Touch a rope to grab it, but try to aim for the carabiner at the end — perfect hits allow you to preserve all your speed on contact. But you have to be very precise — perfect hit won't register if you used double jump to course-correct.
Sometimes you'll encounter a hook point — a big carabiner lodged into the ceiling. When you approach it and see an orange circle appear, press LMB/Left Ctrl to attach yourself to it with a rope. Hook points are a very good way to gain speed, since you are in total control of where to start your swing!

There is no explicit goal in the game. Try going as far as you can or as fast as you can or learn to make precise jumps!

Controls:

WASD - Swing, steer
Mouse - Look around
Space - Jump (double jump in mid-air)
LMB/Left Ctrl - Hook (for big carabiners with orange circles appearing around them.)
R - Hold to restart

Gamepad input works too! For XBOX controllers:
Left Thumbstick - Swing, steer
Right Thumbstick - Look around
A - Jump
Right trigger - Hook
Y - Hold to restart

Soundtrack on Bandcamp: https://lqfp.bandcamp.com/track/swang-song-nwrwlk-official-ost
Team:
Dito Seregin: https://twitter.com/terzalo
Nick Shikhachevskiy: https://www.instagram.com/lqfp_post/

Third-party attributions are listed on game's credits page.
Download